Vive Le France
We took a ten day whirlwind trip to France in early September and covered Macon, Biarritz and Bayonne, His, Figarol and Portet d'Aspet, Ariège and Aude, Saint-Martin-Lys, Belvianes-et-Cavirac and Quillan, Tavel, Mérindol, Sauteverre and Rouairoux, Lugan, Midi-Pyrénées, Aigues-Mortes, Languedoc, Rayol-Canadel-sur-Mer, La Môle and La Londe-les-Maures, Cavalière, Provence-Alpes-Côte-d'Azur, Var, Alpes Maritimes, Cannes and Nice.......all......by......car !
The purpose of such a trip you might ask? To see what part of France we might like to put down roots and embrace the culture, the food, most definitely the wine and the lifestyle.
Really, what is not to love ? Rich with history, culture, the arts and a designer's/artist's paradise for inspiration.
The country is C.L.E.A.N. Whilst in England and Wales, people treat the outdoors as one large garbage bin .... in France they wouldn't dream of it. Say what you like about the French but perhaps we could take a leaf out of their book instead of continuing with a medieval mindset, frankly it's embarrassing and wouldn't the money spent cleaning up after others be better spent elsewhere ?!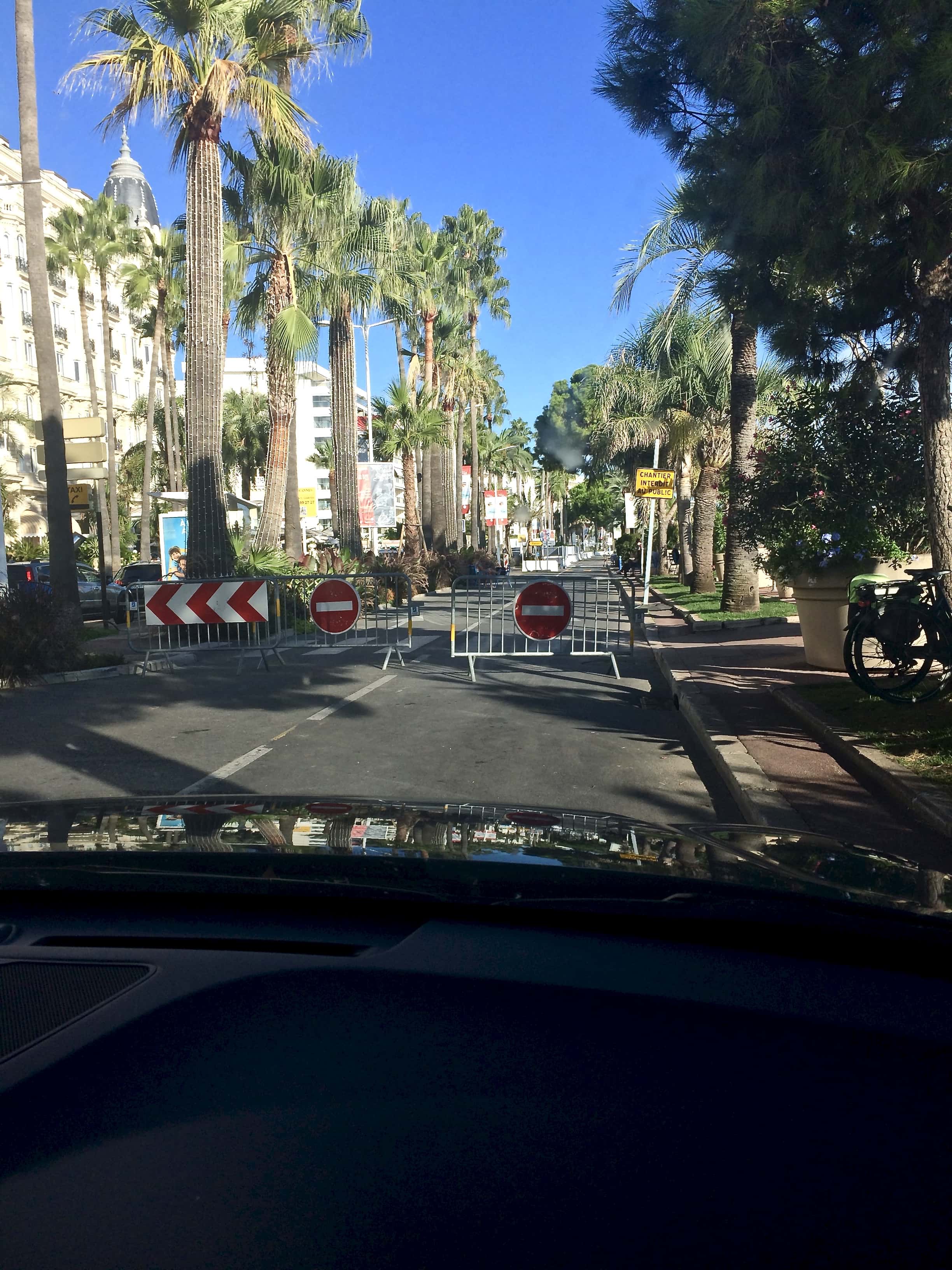 When all else fails, park illegally and look important !
I have been seduced. I think I fancy a Chateau .... move over Dick and Angel.